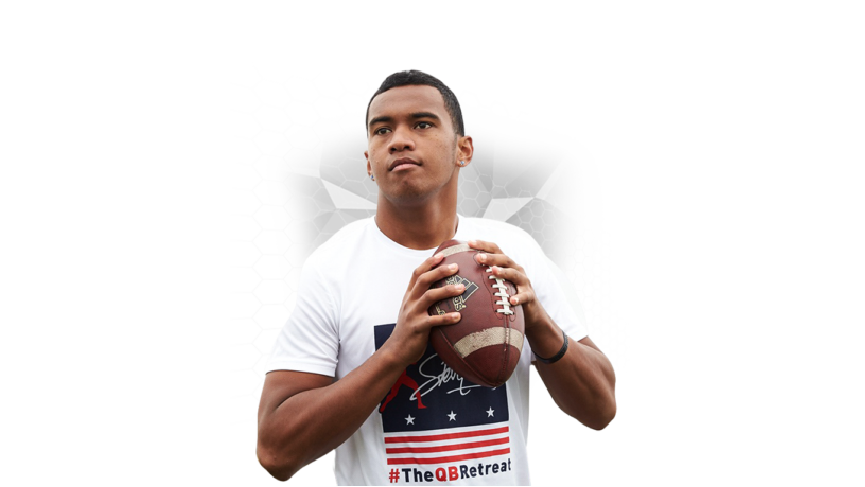 Trendsetter Tua Tagovailoa Wins BCS Championship and MVP in First Game Action
Tua Tagovailoa hadn't seen game action during his college career until breaking out after halftime in the BCS Championship against an impressive Georgia defense and being awarded game MVP.  His first test came against a vaunted defense that had held Alabama scoreless in the the first half.  After having been inserted into the game plan in place of SEC offensive player of the year, Jalen Hurts, Tua settled in quickly  and added a much needed offensive spark.  Coming into the game, Tua was the #1 dual threat quarterback of his class and it showed when it counted.  The Trendsetter rallied his team mates and put together a special stat line of 14/24 for 166 yards passing with 3 touchdown and one interception.  He added 27 yards on the ground as well.
Tua is a great example of what happens when preparation meets opportunity.  It's not luck, it's a mindset!  When you watched Tua play on Monday the one thing you noticed was that the moment never got too big for him.  He played like it was any other game.
-Steve Clarkson
The most impressive play came in overtime as the quarterback hit Devonta Smith for his first and only reception of the game.  It was a 41 yard touchdown strike where he was able to move the safety with his eyes freeing up the receiver to take it home and end the game!  When all was said and done, Tua was awarded the MVP for the game and became the first quarterback to win a BCS Championship in his first in game NCAA action.
While his success on this day may have seemed to come out of nowhere to Alabama fans and other college football fans, it was no surprise to those that have followed Tua through his development in high school or at our QB camps, including the 2017 QB Retreat in San Diego.  Steve Clarkson had the opportunity to work with Tua as a quarterback coach, helping him to develop into a complete dual threat quarterback. As a true freshman, now going into his second year with a good chance to start for the odds on favorite to win the 2019 BCS championship, we are excited to watch him continue to develop both his skills and his aptitude.  We believe that with the continued preparation and hard work, Tua will continue to impress and grow into an elite quarterback.
Learn more about Steve Clarkson Trendsetters and the future of elite QB's here.