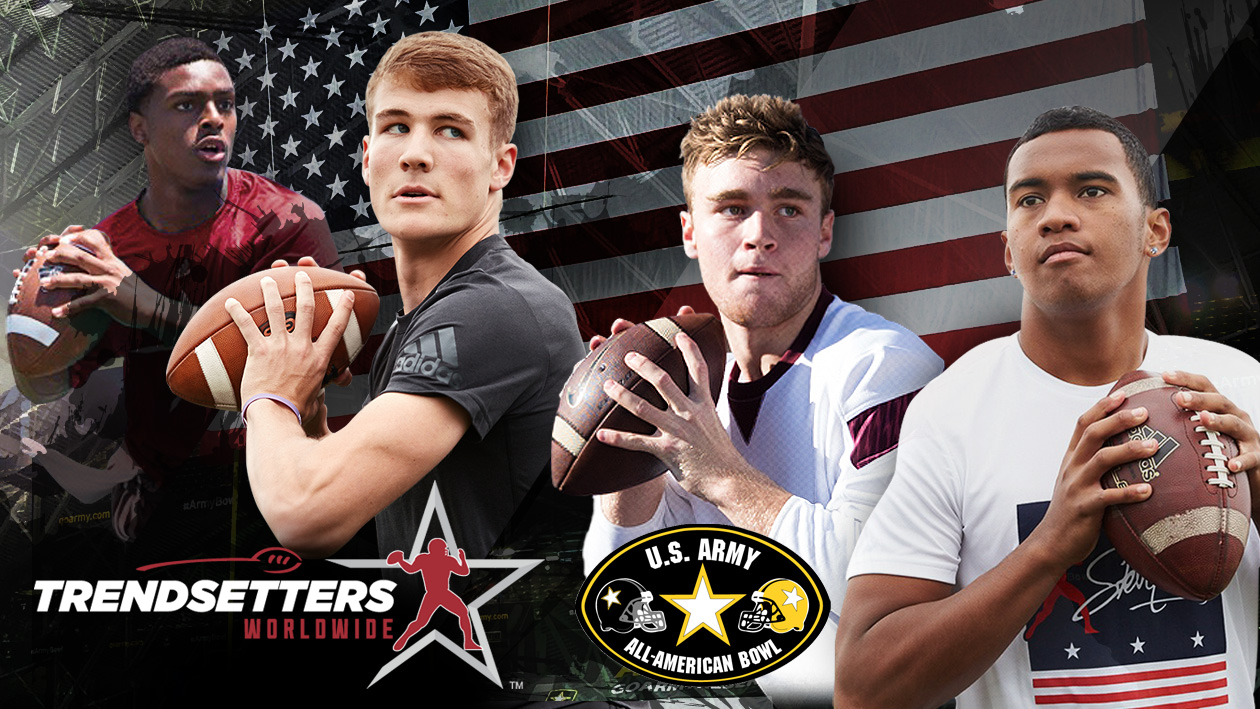 Trendsetters to Showcase Skills at 17′ Army Bowl!
On January 7th we will finally get to see the top high school players match up on the biggest stage yet. The Army All-American bowl is a sort of showcase for the select youth football players to demonstrate their speed, strength, agility, football IQ and of course leadership skills. Steve Clarkson is proud to work with many of this years All-American signal callers. In fact, four of the six quarterbacks are trendsetters that will be leading their respective teams in this iconic matchup.
Last year Trendsetters K.J. Costello and Shea Patterson came out with a bang and were responsible for the lopsided game after throwing 2 TD's each and taking home a 37-9 win.
Learn more about these All-American signal callers here before the game.