Trendsetters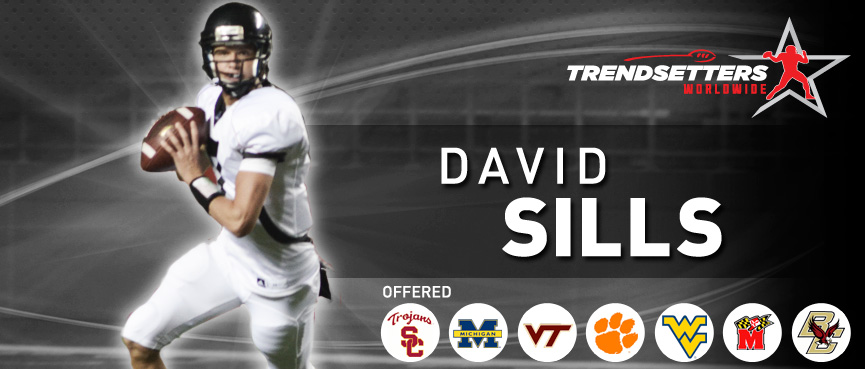 David Sills
Class of 2015
Mobile Pro Style Quarterback
Height: 6'4"
Weight: 195 lbs.
The heartbeat of a football team is the quarterback position. I think everyone who has intelligence about the game understands you must have consistency to be successful.
David Sills
What Steve Says About
David Sills
In the new era of today's quarterback David Sills is the best blend of old school pro-style, and new age versatility. David is a BIGGER version of Johnny Manziel.
The High School Quarterback Protege of Steve Clarkson
The "next Johnny Manziel" was recruited for elite football schools at age 13.
To say that David Sills is an elite quarterback would be like saying the Grand Canyon is a pretty big pothole.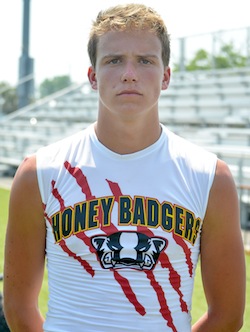 Ever since Sills first hit the scene at age 13, this dual threat quarterback was getting attention and interest from around the country. While you've probably heard about high school quarterbacks making campus visits and spending time with potential schools, it's not every day that a middle-school athlete attracts the attention of head coaches of major Division 1 College Football schools.
Of course, David Sills is not your everyday quarterback.
A youth quarterback doesn't have to do a lot to make a splash in his neighborhood. Usually the kid with the best arm might be the first pick in a backyard game of tackle football or maybe he makes some impressive plays in his local youth league. As those young guns start to get older, though, they start to show flashes of the players they might become.
The serious prospects get taller, their shoulders get broader and they start putting on lean muscle with the greatest of ease.
David Sills
➤ Junior (2013)
➤ Age 17
➤ Height: 6'4″
➤ Weight: 200
In this respect, David Sills is really no different from his peers: from the time he first started making headlines, Sills has bulked up to 200 pounds and he carries it all with his 6'4" frame.
There's one thing that no scout can quantify based on size alone, and that's talent.
After all, when it comes to the position of high school quarterback, a player's football IQ is on full display.
That's what makes a dual threat quarterback like David Sills such an exceptional prospect—and it's the reason why after so many features, articles, videos and speculation, Sills is back on the radar of schools like USC, Michigan, Clemson, West Virginia, Maryland and Boston College. Still wondering if Quarterback Camps make a difference?
It's all about looking at where the game's heading and adapting his considerable God-given talents to the needs of tomorrow's game. That's why legendary quarterback guru Steve Clarkson – who has helped train Sills – said, "In the new era of today's quarterback, David Sills is the best blend of old school pro-style, and new age versatility. David is a BIGGER version of Johnny Manziel."
A Youth Quarterback Makes an Auspicious Debut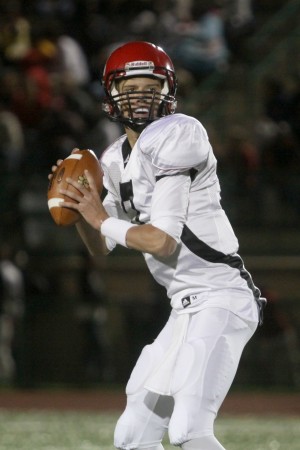 It's hard to believe that despite all the attention David Sills earned since his high-profile commitment to USC in 2009, Sills didn't actually make his debut as a starting quarterback in August 2011. Of course, he made that starting appearance as an 8th grader – an age when most youth quarterbacks are lucky to get reps with the Junior Varsity squad let alone the starting nod for the Varsity team.
Here are some highlights for David Sills's very first game for Red Lion Christian Academy:
17 for 21 passing
221 passing yards
4 touchdowns
Defeated Ursuline, the 2010 Ohio High School Athletic Association Division V state champions
On September 1, 2011, he earned the ESPN High School East Region Player of the Week for games held August 25-27
One of David's top accomplishments—though the list is both long and varied—was when he led his team to the National 7-on-7 Championships in July 2012. In front of a national audience, on a hot and humid Sunday in Brooklyn, NY, Sills ran a pro-style offense alongside some of the other top blue chip recruits and reestablished himself as a quarterback phenom.
His performance was so impressive that Bryan Fisher from CBS Sports wrote that Sills "displayed superior footwork, solid arm strength, good anticipation and a nice understanding of where to pick apart the defense." No matter the level, these are obviously the highly coveted qualities of an elite quarterback.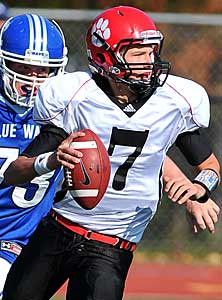 While the quarterback class of 2015 is likely going to be a crowded place, David Sills possesses the rare quality of proving himself to have staying power that matches the sort of attention he garnered at such a young age.
In most cases, a highly recruited quarterback only needs to perform for a season or two in front of the scouts that travel to watch a handful of his games, but with David Sills playing beneath spotlights for the majority of his budding career, he's proven time and again that he's much more of a promising mobile quarterback than an overhyped flash in the pan.
And when so many recruiters can only go on a short meeting and instinct alone, proving oneself capable of carrying the pressure of such a high-profile position in the public eye is perhaps the most rarified skill a player can have in his entire repertoire.
David Sills – A High Profile Quarterback Taught by
QB Coach Steve Clarkson
Since 2006, when David Sills (Related News) first showed up for quarterback guru Steve Clarkson's prestigious football camp, the talented youngster immediately started to stand out against his peers and caught Clarkson's eye.
When it comes to spotting talent and developing it into pro-caliber levels, few can compete with Steve Clarkson and his legendary quarterback training programs. Clarkson is known throughout the sport for mentoring some of the nation's most highly touted prospects—many of whom have become household names on Saturdays and Sundays in the fall. He excels in breaking down complicated offensive schemes and the many requirements of a quarterback into digestible lessons designed to help quarterbacks from grades 3 through 12 reach their true potential.
Clarkson's quarterback camps have been profiled in a variety of media outlets, including ESPN the Magazine, HBO, Men's Journal, the NFL Network and Sports Illustrated.