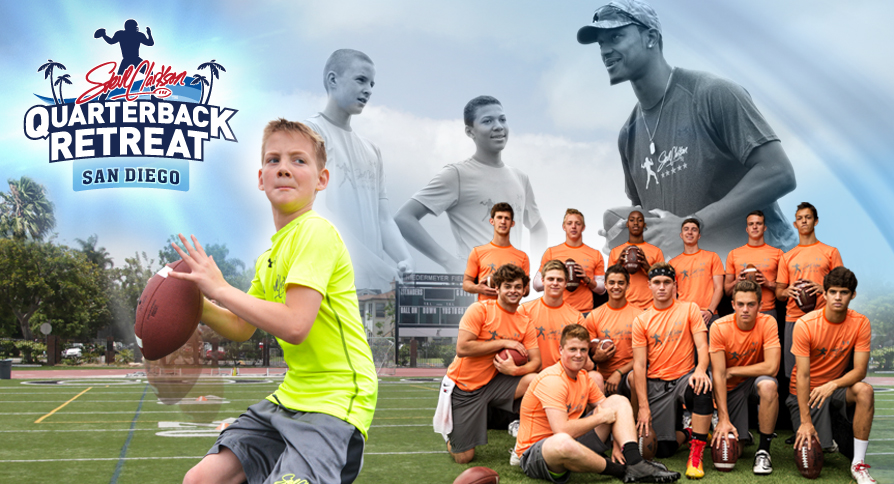 San Diego Quarterback Retreat 2016
The Most Prestigious Event for Elite Quarterbacks and their families
Event Details
San Diego Quarterback Retreat
Date: May 28th & 29th
Location: San Diego, CA

More info coming soon!
#SDQBRetreat For more info please email jjohnsen@steveclarksondreammaker.com 
As seen in 60 Minutes CBS, Sports Illustrated, Men's Journal, ESPN the Magazine, HBO, the New Yorker and the NFL Network, The Steve Clarkson Quarterback Retreat is the most prestigious and elite event a quarterback can be a part of. At the Steve Clarkson Quarterback Retreat, the nations top QB's will partake in QB exhibitions while being trained, coached and mentored by Steve Clarkson and his team of elite caliber QB's. In addition to the on field instruction, QB's will learn how to behave as professionals both on and off the field. The Steve Clarkson Retreat has been held in Santa Barbara and the historic Hotel del Coronado, Coronado, CA. The Steve Clarkson Retreat also includes a skills competition and several other celebratory events for the QB's and their families. Make sure to save the date!
Drop Us a Comment!